[ CV ]
Steven Seinberg was born in Brooklyn, New York and attended college in Atlanta, Georgia. Seinberg's pallet, bold strokes, and poetic line work connect the outside world with motion as incessant and loss being inevitable. Seinberg is continually inspired by the biological senses, environmental factors, and emotional responses to these surroundings. The paintings communicate in a mysterious, unobtrusive manner, speaking subtly and instinctively. Because the various elements within his pictures are determined by what he intuits at each moment of the process of creation, every aspect and phase of his work fades in and out of the paint almost imperceptibly. His ability to poetically and atmospherically convey the powerful, even primordial forces that dictate the rhythms of the organic universe translate into images that nurture the mind, heart and soul.
.....
...the resonance of his marking emerges from a lyrical, associative sensibility, one reliant on the poetic connection and sensual, even somatic frisson, characteristic of the gestural abstraction that predominated, in the United States and abroad, in the years after World War II. It would not be ambitious to regard Seinberg's works on paper – collages especially – as a kind of quasi-visual verse, or his paintings as passages in the account of some epic quest.
Is Seinberg, then, striving to revive a mid-century sensibility? Do his fogs and fragments, his moody vistas and scrapbook composites, point us to any particular time and/or place and/or event? They can; but the evocations are in the eye and mind – and heart – of the beholder. If in fact Seinberg wishes to resuscitate the language of painterly abstraction, it's the evocative aspect – the poetry of vision – that he wants to bring to the fore. What we behold are the elements of song and memory, dream and detail, ingredients for the imagination and at the same time discrete receptacles for it. The tone is one of ecstasy suffused throughout melancholy in the paintings, vice versa – contemplative retreat signaled by the play of assembly – in the collages. The marks variously rain on the eyes and lead them on treasure hunts, forming almost palpable fields of moisture in the paintings, or setting out documentation, at once familiar and arcane, in the work on paper. ...
[Read essay]
-Peter Frank
Los Angeles
2021
.....
Expressionist forms of painting have found new ways of evolving in recent years, especially in American art. It seems that artists are pervasively seeking to give painting another form of openness, which exists without self-imposed constraints. Having said this, I find in the works of Steven Seinberg a "delicate balance" whereby his lucid, yet tenuous forms become what they are through the artist's keen self-reflective ability to visualize his painterly process each step of the way. His paintings do not require a theory. Instead they offer sensitive viewers an invitation to engage in the act of seeing on the level of visual tactility; the actual encounter with his gestural forms unlocks new meaning, which resonates beyond our expectations.
Seinberg's paintings ride on the edge of something unforeseen, a painterly
ethos
that gives the texture of his surfaces a sense of accuracy, another openness on the reality of what makes a painting become a painting. To accomplish this with alacrity and confidence is in itself meaningful. Seinberg's paintings radiate a transcendence and grandeur on a scale that few painters are capable of achieving today. They re-open the fundamentals, and in doing so, offer a new chapter in the history of connoisseurship. To see a Seinberg painting with clarity, is to know where it exists in time and how it sustains an eloquence of its own. ...
[Read essay]
-Robert C. Morgan
New York
2019
.....
Inertia is an impossibility . . . in a life, in a river, in a painting. Steven Seinberg's paintings imply that motion is an incessant and loss inevitable. While the desire for rest propels and holds us, it is only a temporary possibility from which we proceed and to which we progress. Embracing vagueness, Seinberg paints translucent space in layers of colorful grays occupied by indefinable elements in brief states of buoyancy, suspension, and sometimes tumult. As a cycle of paintings, the work produced from 2004-2011 reflects a key feature of a river's ecosystem – the persistence of similar change.
Seinberg's somber paintings evolve from and update the work of mid-twentieth century American Abstract Expressionist painters, such as Cy Twombly, Robert Motherwell, Mark Rothko, and Clyfford Still, from the perspective of a twenty-first century American. The action that occurs in the openness of his large canvases is witness to a heightened sensitivity, nostalgia, and humility grounded in a spirituality of natural phenomena. While the exploration of format and media clearly engage Seinberg, as they did his predecessors, they do so largely to serve his investigation of how life of a river flows and unfolds. ...
[Read essay]
-Karina Noel Hean
Santa Fe, New Mexico
2011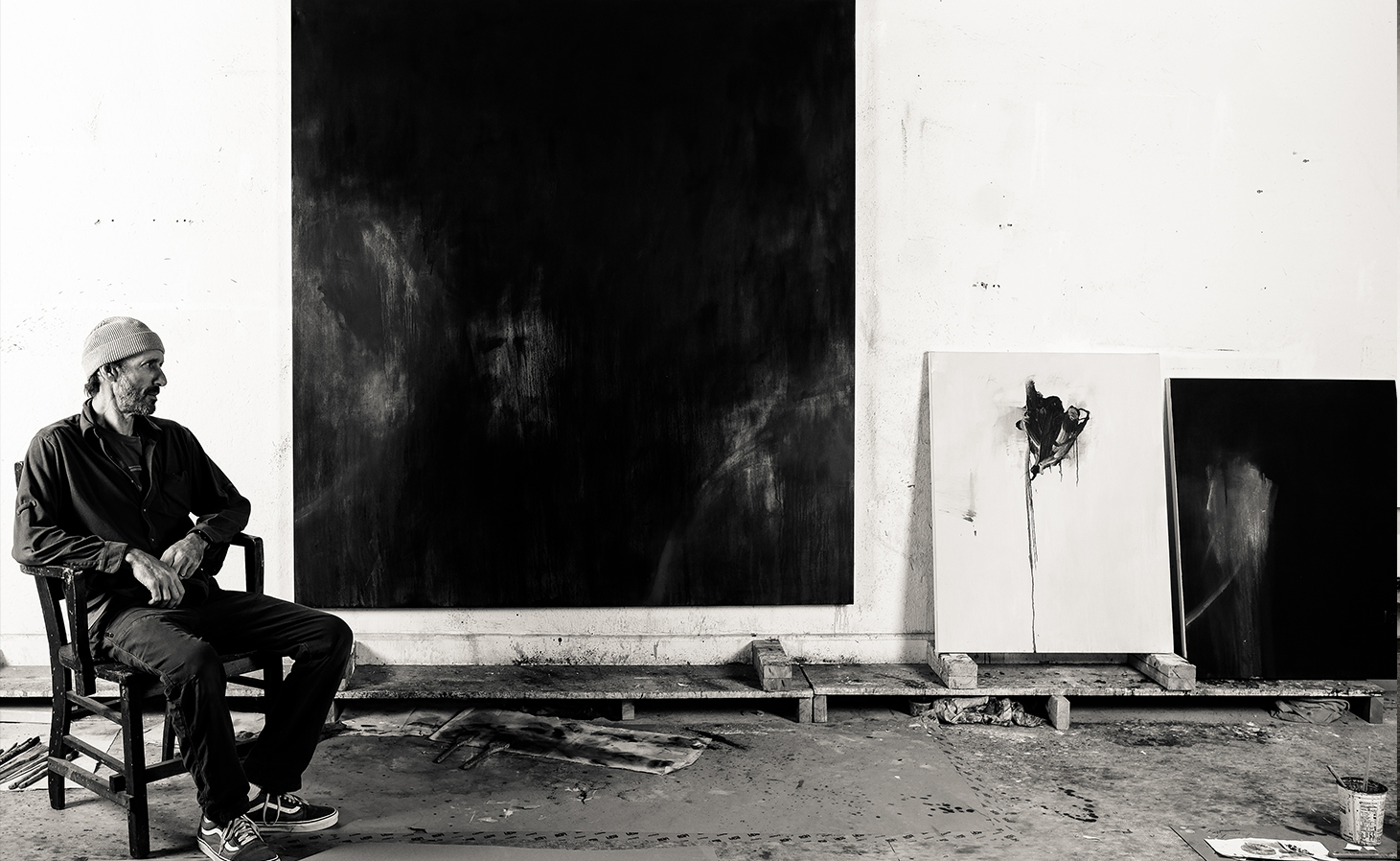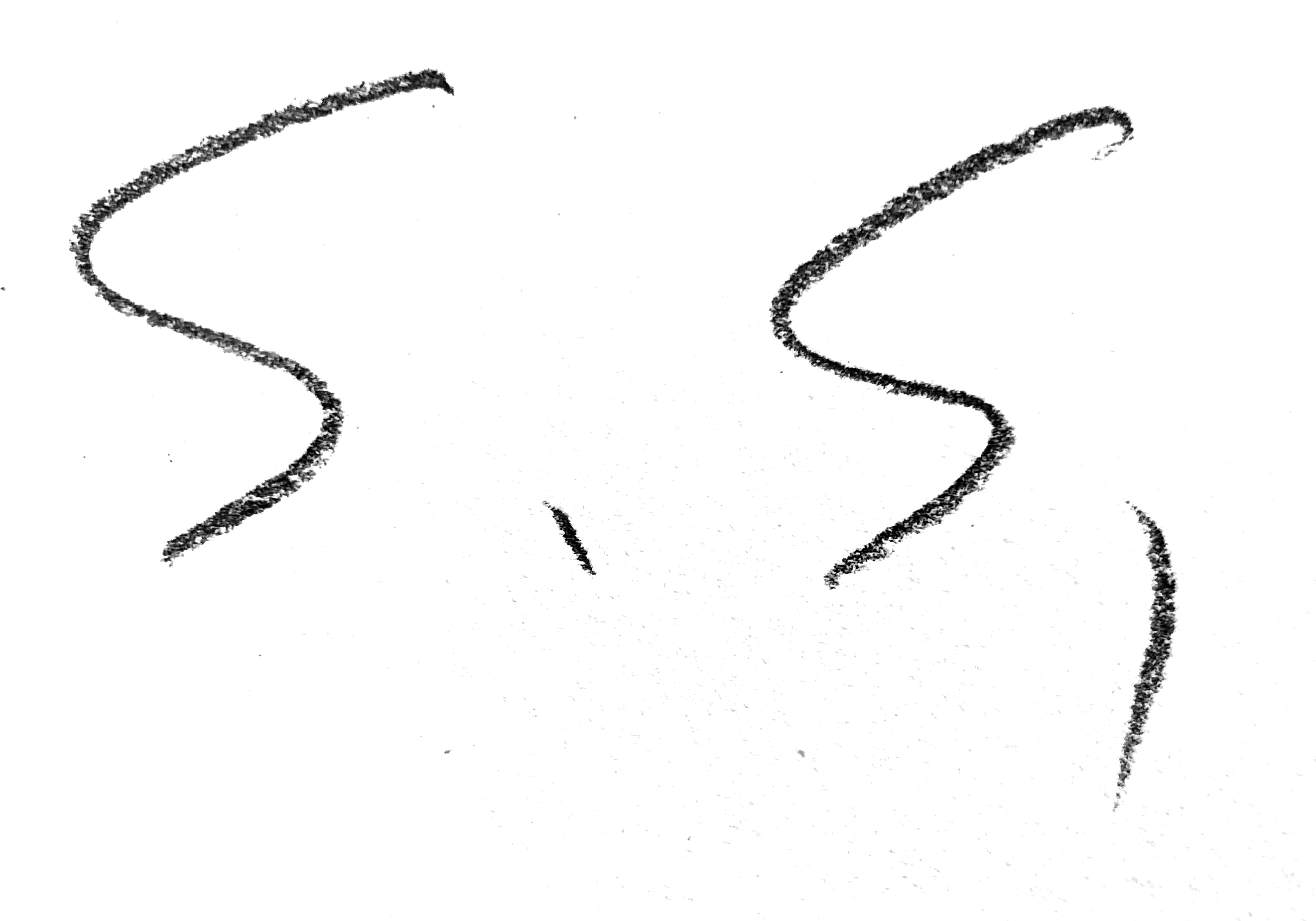 Steven Seinberg
Born:
1969, Brooklyn,NY
Education:
2001, MFA Georgia State University
1994, BFA Atlanta College of Art

Solo Exhibitions:
2022
Bill Lowe Gallery, "The Third Book on Light and Shade", Atlanta, Georgia
2021
Foosaner Art Museum, Melbourne, Florida
2019
Bill Lowe Gallery, "Only the Light on the Sea", Atlanta, Georgia
2017
Soren Christensen Gallery, "Under Light and Water", New Orleans, Louisiana
Foosaner Art Museum, Frits Van Eeden Gallery, Melbourne, Florida
Pryor Fine Art, Atlanta, Georgia
2016
Bryant Street Gallery, "Recent Paintings" Palo Alto, California
Soren Christensen Gallery, "Point of Origin", New Orleans, Louisiana
2015
Pryor Fine Art, Atlanta, Georgia
2014
Soren Christensen Gallery, "Water's Edge", New Orleans, Louisiana
2013
Pryor Fine Art, Atlanta, Georgia
Soren Christensen Gallery, New Orleans, Louisiana
2012
Soren Christensen Gallery, New Orleans, Louisiana
Gallery One, Nashville, Tennessee
2011
Selby Fleetwood Gallery, Santa Fe, New Mexico
Haen Gallery, Asheville, North Carolina
Soren Christensen Gallery, New Orleans, Louisiana
Craighead-Green Gallery, Dallas, Texas
2010
Soren Christensen Gallery, New Orleans, Louisiana
Bill Lowe Gallery, Atlanta, Georgia
2009
Brenda Taylor Gallery New York, New York
Craighead-Green Gallery, Dallas, Texas
2008
Soren Christensen Gallery, "Waiting for the Right Moment", New Orleans, Louisiana
Bill Lowe Gallery, "Flows Forward", Atlanta, Georgia
Bill Lowe Gallery, "Flows Forward", Santa Monica, California
2007
Craighead-Green Gallery, Dallas, Texas
Hodges Taylor Gallery, Charlotte, North Carolina
2006
Soren Christensen Gallery, New Orleans, Louisiana
Lowe Gallery, Atlanta, Georgia
2005
Craighead-Green Gallery, Dallas, Texas
2004
Lowe Gallery, Atlanta, Georgia
Cidnee Patrick Gallery, Dallas, Texas
2003
Lowe Gallery, Santa Monica, California
Soren Christensen Gallery, New Orleans, Louisiana
2002
Lowe Gallery, Atlanta, Georgia
Soren Christensen Gallery, New Orleans, Louisiana
Edith Baker Gallery, Dallas, Texas
2001
Lowe Gallery, "New River", Atlanta, Georgia
2000
Lowe Gallery, "Ground Line", Atlanta, Georgia
1999
Lowe Gallery, Atlanta, Georgia
1998
Lowe Gallery, Atlanta, Georgia
Gallery Soolip, "Ripening", West Hollywood, California
1997
Lowe Gallery, "Changes", Atlanta, Georgia
1996
Lowe Gallery, "New Work", Atlanta, Georgia
1995
Lowe Gallery, "New Work", Atlanta, Georgia
Lowe Gallery, Atlanta, Georgia
1994
Chassie Post Gallery, "Seed Series", Atlanta, Georgia
Selected Group Exhibitions:
2022
Galeria São Mamede, Lisbon, Portugal

2021
Hamptons Fine Art Fair, Bill Lowe Gallery, Southampton, New York
Bryant Street Gallery, "Luna", Palo Alto, California
2020
Dimmitt Contemporary, "Art on Paper", Houston, Texas
Bill Lowe Gallery, Atlanta, Georgia
2019
Rosenbaum Contemporary, "Summer Selections", Boca Raton, Florida
Soren Christensen Gallery, "White Linen Night", New Orleans, Louisiana
Bill Lowe Gallery, "Summer Bloom", Atlanta, GA
2018
Bill Lowe Gallery, Atlanta, GA
Soren Christensen Gallery, "White Linen Night", New Orleans, Louisiana
Dimmitt Contemporary, Houston, Texas
2017
Bryant Street Gallery, Palo Alto, CA
Art Wynwood, Rosenbaum Contemporary, Miami, Florida
2016
Soren Christensen Gallery, New Orleans, Louisiana
2015
Soren Christensen Gallery, New Orleans, Louisiana
2014
Pryor Fine Art, Atlanta, Georgia
Soren Christensen Gallery, New Orleans, Louisiana
2013
artMRKT, Bryant St Gallery, San Francisco, California
Soren Christensen Gallery, New Orleans, Louisiana
Haen Gallery, Asheville, North Carolina
Craighead-Green Gallery, Dallas, Texas
2012
Hickory Museum of Art, "Waking Up With Van Gogh", North Carolina
Craighead-Green Gallery, Dallas, Texas
Soren Christensen Gallery, New Orleans, Louisiana
2011
Moot Gallery, "Year of the Rabbit", Hong Kong
Haen Gallery, Asheville, North Carolina
Craighead-Green Gallery, Dallas, Texas
Bill Lowe Gallery, Atlanta, Georgia
2010
Asheville Art Museum, "Looking Back", Asheville, NC
2009
Verge Art Fair, Brenda Taylor Gallery- New York, Miami, Florida
Craighead-Green Gallery, "Stimulate",Dallas, Texas
Bill Lowe Gallery, Atlanta, Georgia
Soren Christensen Gallery, New Orleans, Louisiana
2008
Rosenbaum Contemporary, Boca Raton, Florida
Lowe Gallery, Atlanta, Georgia
Soren Christensen Gallery, New Orleans, Louisiana
Craighead-Green Gallery, Dallas, Texas
2007
Lowe Gallery, Atlanta, Georgia
Craighead-Green Gallery, Dallas, Texas
Rosenbaum Contemporary, Boca Raton, Florida
Soren Christensen Gallery, New Orleans, Louisiana
2006
Craighead-Green Gallery, Dallas, Texas
Lowe Gallery, Atlanta, Georgia
Lowe Gallery, "In Search of Source", Santa Monica, California
2005
Art Miami, Miami, FL
Lowe Gallery, "Sweet Sixteen", Atlanta, GA
Soren Christensen Gallery, New Orleans, Louisiana
2004
Lowe Gallery, "15th Anniversary show", Atlanta, GA
Lowe Gallery, Santa Monica, CA
Soren Christensen Gallery, New Orleans, Louisiana
Cidnee Patrick Gallery, Dallas, Texas
Lowe Gallery, Atlanta, GA
Toast to Life, benefit for HIV services, Dallas, Texas
2003
Lowe Gallery, Santa Monica, CA
Soren Christensen Gallery, New Orleans, Louisiana
Cidnee Patrick Gallery, Dallas, Texas
Lowe Gallery, "14th Anniversary show", Atlanta, GA
2002
Lowe Gallery, gallery artists, Santa Monica, CA
Huntsville Museum of Art, "Survey of Art in the Southeast", Huntsville, Alabama
Lowe Gallery, "13th Anniversary show", Atlanta, GA
Warren Wilson College, Faculty exhibition, Asheville, NC
Soren Christensen Gallery, New Orleans, Louisiana
2001
Lowe Gallery, "12th Anniversary show", Atlanta, GA
University of North Carolina Gallery, Faculty exhibition, Asheville, NC
2000
Lowe Gallery, "11th Anniversary show", Atlanta, GA
Atlanta College of Art Gallery, "Alumni exhibition",
Woodruff Arts Center, Atlanta, GA
Lowe Gallery, Atlanta, GA
Art Papers Auction, benefit for Art Papers magazine, Lowe Gallery, Atlanta, GA
1999
Lowe Gallery, Atlanta, GA
Lowe Gallery, Donald Sultan, Attila Richard Lukacs, Markus Lupertz, Steven Seinberg, Atlanta, GA
Lowe Gallery, 10th Anniversary exhibition, Atlanta, GA
Benefit for the Atlanta Symphony Orchestra, Peninsula House, Atlanta, GA
Octavia Hill Project, Auction to benefit the Women and Children's Advocacy Program, Atlanta, GA
1998
Olga Dollar Gallery, "Abstraction Redefined", San Francisco, California
Gallery Soolip, "Retrospective", West Hollywood, CA
Olga Dollar Gallery, "Context", San Francisco, CA
Lowe Gallery, Atlanta, GA
Atlanta College of Art Gallery, "Alumni exhibition", Woodruff Arts Center, Atlanta, GA
1997
Lowe Gallery, Atlanta, GA
1996 Allene LaPides Gallery, Santa Fe, NM
Lowe Gallery, Atlanta, GA
Art Care 1996, Benefit auction for persons with AIDS, Swissotel, Atlanta, GA
1995
Lowe Gallery, "Something for Everyone", Atlanta, GA
Art Care 1995, Benefit auction for persons with AIDS, Swissotel, Atlanta, GA
1994
Studio 2, Printmaking exhibition, Old Highland Bakery, Atlanta, GA
1993
The November Show, Juried exhibition of Atlanta artists, Atlanta, GA
Chassie Post Gallery, Atlanta, GA
Art Care 1993, Benefit auction for persons with AIDS, Swissotel, Atlanta, GA
Atlanta College of Art Gallery, Woodruff Arts Center, Atlanta

Selected public/corporate collections
Alston & Byrd, Atlanta, GA, Washington, DC
Asheville Art Museum, Asheville, NC
Atlanta Lofts Inc., Atlanta, GA
Bailey Banks & Biddle, National
Blackberry Farm, TN
Bold American Food Company, Atlanta, GA
Carson Guest Interiors, Atlanta, GA
Columbia Museum of Art, Columbia, SC
Corporate Environments, Atlanta, GA
The Daschle Group, Washington, DC
Dilger Gibson Inc., Atlanta, GA
Eason Earl & Associates Inc., Greenville, SC
Fifth Group Restaurants, Atlanta, GA
Giddens Holdings, Mobile, AL
Guyton Design Group, Atlanta, GA
Hyatt Muscat, Muscat, Oman
Imaging Technologies, Atlanta, GA
International Art Collaborative, Atlanta, GA
Monarch, Atlanta, GA
Nordstrom, Seattle, WA
North Hampton Country Club, Tokyo, Japan
Peace Design, Atlanta, GA
Softblox, Atlanta, GA
Suzanne Kasler Interiors, Atlanta, GA
Systems Techniques, Atlanta, GA
Saks Fifth Avenue, National, New York, NY
St. Regis Hotel, San Francisco, CA
Toll Brothers, New York , NY
Wells Fargo, Charlotte, NC